Who is Hotel Management Asia?
We are a dedicated team of industry professionals with a diverse range of skills and extensive experience in hospitality, sales, marketing, IT and service industries..
We are a still young and energetic company based in Thailand with in-depth local operational experience. Our intention is to establish a network of boutique resorts under HMA management to provide Owners and Investors with a hassle-free, transparent, professional safe pair of hands to trust their business to.
We are a debt-free independent company with a reputation for meeting all its financial commitments on time.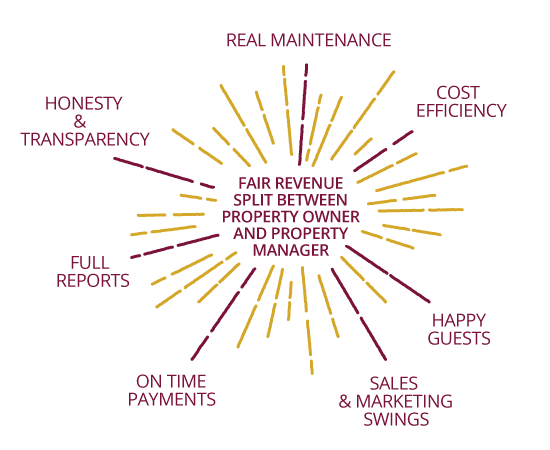 Our Mission
To provide a quality service delivery to all our clients and guests
To provide innovative solutions in all our actions
To maximize profits for our Owners and Shareholders
To make sure properties are taken care of and properly maintained
To always act with honesty and integrity
To bring mutual benefits to our clients, staff, suppliers and guests in every business transaction
To work closely with our local communities with sponsorship and environmental projects
To protect our environment, sustainable hotel managements
Our Philosophy
To develop the profitability and asset value of our clients' hotels by providing strategic management to enhance their business through proactive sales, marketing and revenue generation
To maintain properties in good condition over time
Promoting efficient cost control allied with maintaining the highest standards of guest service and care
To always work with Owners on a fully transparent basis
To provide regular reports and feedback, keeping Owners fully informed on a timely basis
To provide hands on professional guidance in all aspects of resort management
Contact us now for an informal discussion on how HMA can help your business grow.